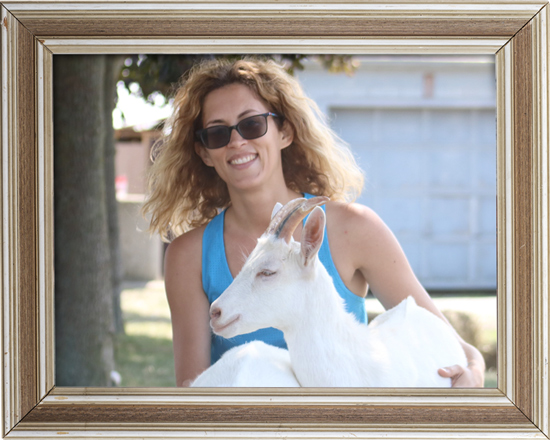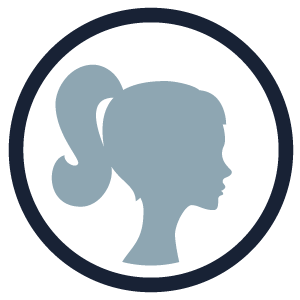 ---
Lauren
Lauren has spent her entire life around animals. As a child she would set up mini vet clinics in cardboard boxes for injured insects and any small animals she found. In Grade 11 she did co-op at a vet clinic in Toronto and has worked with domestic animals ever since. Lauren has taken courses on dog obedience training, pet first aid, pet care and nutrition, and more.
Currently, Lauren owns three Pet Valu franchises and is the president and founder of Moggy's Mission. She is very active in the rescue community in Windsor and Essex County, working with and hosting adoptathons for many of the local rescue groups. Lauren now resides at Charlotte's Freedom Farm with a house full of rescued dogs, cats, and other animals.
---
Where do I spend my afternoons?
About 99 per cent of the time, I'll be around animals in some way, shape, or form. Whether that's on the farm, at work, or in my spare time makes no difference to me.
---
What is my favourite pastime?
Hanging out with animals and getting to know them better. I love seeing their personalities shine through and watching their own, unique antics.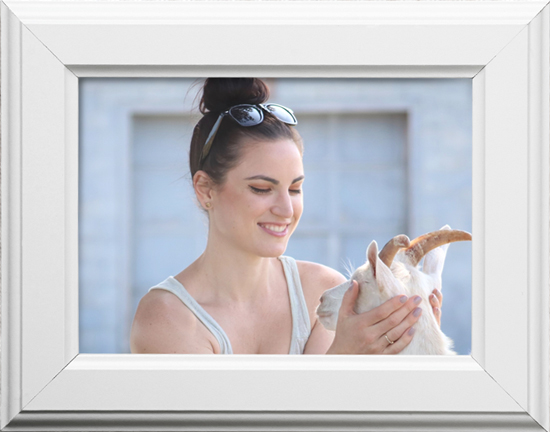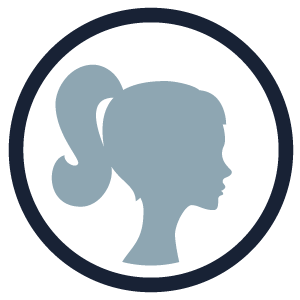 ---
Amanda
Amanda has always held the largest spot in her heart for animals. Being an animal rights activist, Amanda has always stopped at nothing to ensure she's done her best to make this planet a better one for animals. Being a "Rescue Mom" and running an animal rescue blog, "The Pawsh Diaries", Amanda was bound to connect with Moggy's Mission owner, Lauren. Amanda quickly became involved at Charlotte's Freedom Farm where she now holds the title of Program Director. She loves planning fun events with Moggy's Mission to raise "adopt don't shop" awareness.
Amanda is the Operating Manager at Moggy's Mission where she runs the social media, event planning, volunteer coordination, and educational courses. Amanda has always been heavily involved in the community and is excited to put her networking skills to work. "Making a difference one paw print at a time."
---
Where do I spend my afternoons?
Either around animals or on social media. Trust me, there is no in-between.
---
What is my preferred pastime?
Helping animals enjoy their days as much as mine. I'm really happy that I can use my passion at work and during my off-time. Just being around different animals is a joy and often gives me a good laugh.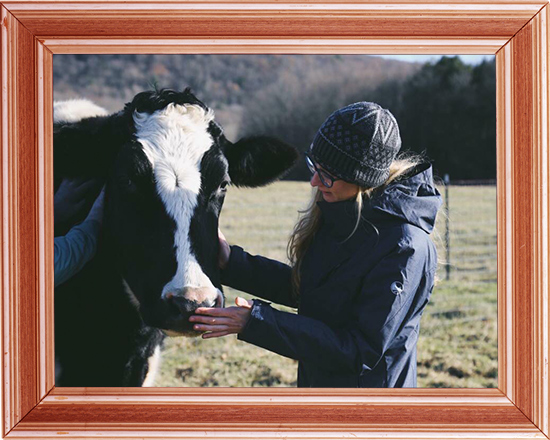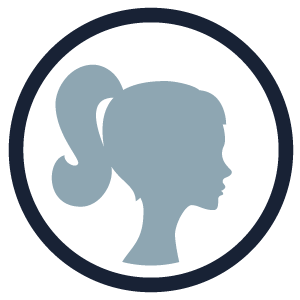 ---
Meaghan
Meaghan is an animal lover true and true. Although her love for animals started with family pets like cats and dogs it's since extended to all animals. Her favorite animals, which is really easy to guess,considering she has tattoo of one on her arm, are pigs! When Meaghan became Vegan three years ago she started a Facebook page "The Sweet Life of Being Vegan" where she advocates, educated and inspires people to extend their circle of compassion towards ALL animals. Meaghan is passionate about helping animals and people and uses positive and proactive education to inspire people to adopt a plant based diet by showing them how easy it can be!
She recently completed an internship at North America's largest animal sanctuary, Farm Sanctuary, in Watkins Glen New York. There she learned a lot about multiple farm animals including, chickens, pigs, goats, sheep and cows. She is also a volunteer across the border at Detroit Animal Welfare Group where she's learned to take care of farm animals, dogs and cats and also wildlife.
---
Meaghan believes that we can change the course of our world by being kind to others and "being the change" everyday of our lives!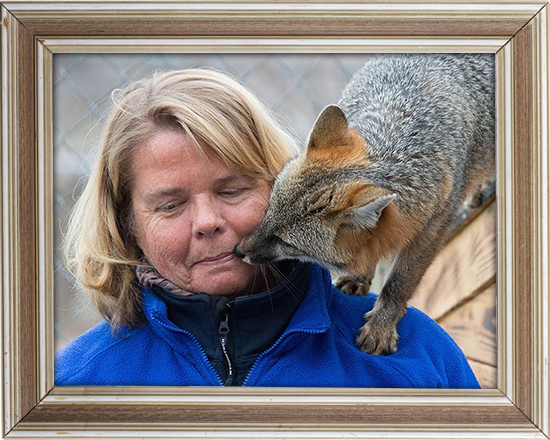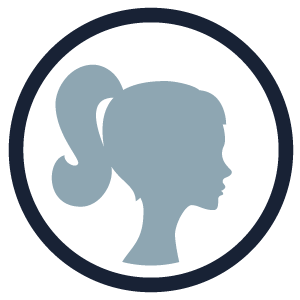 ---
Sylvia
Hi, my name is Sylvia Koczerzuk I am proud to use my skills, knowledge and experience together in offering the combination of services to help with your dogs mental and physical wellness.
I am a certified professional dog trainer - skills assessed (CCPDT), a certified dog behaviour consultant (IAABC), a graduate of the prestigious San Francisco SPCA Academy for Dog Trainers (SF/SPCA). I am also fear free certified with fear free pets. As I am passionate about what I do, so you will find me attending educational seminars and workshops which focus on current dog & animal training, canine behaviour disciplines, as well as animal wellness programs. I have also attended university of Athabasca in psychology studies to help me with my work with pet owner and their animals.
I am the owner and operator of Walkabout Canine Consulting. (www.walkaboutcanineconsulting.org)
I have owned and operated Walkabout Canine Consulting (previously known as Walkabout Services for Windsor Essex clients) since 1995 providing clients with training, behaviour counselling, pet sitting, dog walking, in the home boarding, and grooming services. I have lived in many areas of the country working at several veterinary hospitals, volunteered for rescues, shelters and managed a shelter behaviour department implementing behaviour protocols. In 2005 I volunteered for Best Friends Animal Sanctuary after hurricane Katrina.
I have organized and operated training classes as well as individualized training sessions, behaviour counselling and behaviour assessments.
---
I love building relationships and bringing enrichment to animals by teaching.